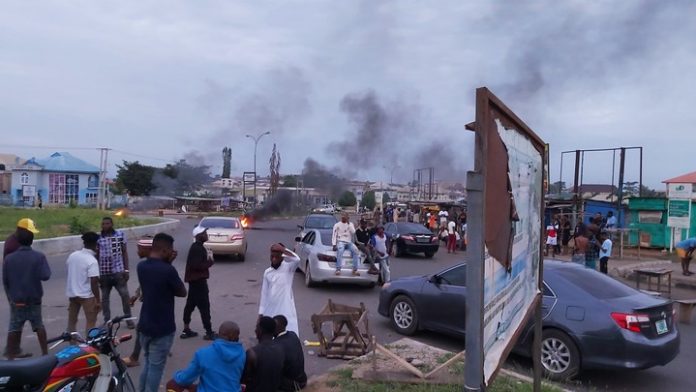 Residents of Osun state are in fear after some notorious internet fraudsters, dubbed the "Yahoo Yahoo boys," blocked roads in Osogbo to protest their detention by the Economic Financial Crime Commission (EFCC).
EFCC operatives raided Adetunji Estate and Hallelujah Estate in Osogbo on Monday night to arrest accused internet fraudsters, but were thwarted by local youths, who prevented them from reportedly taking away 20 vehicles belonging to the suspects.
The operatives were prevented from leaving the estates by the youths and other alleged fraudsters.
The EFCC operatives reportedly left their cars and fled the scene.
The alleged internet fraudsters descended on Lameco Junction and Dele Yes Sir Junction on Tuesday morning, setting up bonfires and erecting roadblocks.
The roads next to the junctions became heavily congested as a result of the blockage.